What is CNC machining parts?
Views:0 Author:Site Editor Publish Time: 2021-05-25 Origin:Site
CNC machining parts is typically used for projects requiring one-offs to multiple hundreds of parts from plastic to metal, from low-quantity to mass production needs. CNC machining parts runs in contrast to the limitations of manual control, where live operators are needed to prompt and guide the commands of machining tools via levers, buttons and wheels. CNC machining parts is a term commonly used in manufacturing and industrial applications.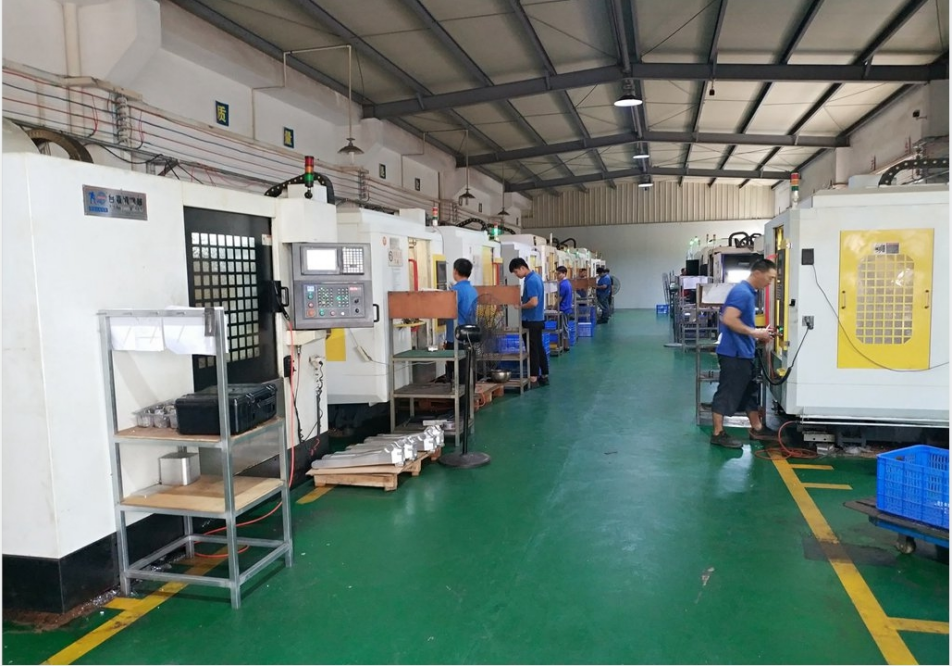 l What are the features of CNC machining parts?
l What is the application of CNC machining parts?
l How about the development of CNC machining parts?
What are the features of CNC machining parts?
The manufacturing of precision CNC machining parts is based on precision mechanical parts. Use systematic and integrated theory and technology to realize the organic combination and optimization of feeding, processing, testing, and handling according to the structure and requirements of the processed workpieces, and complete the production of parts under precise processing conditions.
The processing of CNC machining parts has the advantages of high precision, low energy consumption, flexible production and high efficiency. Reducing the size of the entire manufacturing system. CNC machining parts can not only save energy but also save manufacturing space and resources, conforming to the energy-saving and environmentally-friendly production mode. CNC machining parts are one of the development directions of green manufacturing.
Compared with ordinary machinery manufacturing, CNC machining parts manufacturing has high technical content both in design and production with sophisticated processing equipment, high added value, and sales of small batches.
What is the application of CNC machining parts?
The CNC machining parts of our country was gradually developed in the late 1980s and early 1990s, which is a rapidly developing industry in China today. CNC machining parts are widely used in military and civilian fields such as defense, medical, aerospace, and electronics. CNC machining parts are used in testing equipment of all walks of life-scientific instruments. In China, CNC machining parts are mainly used in the instrument and meter industry in scientific instruments.
CNC machining parts is a manufacturing process in which pre-programmed computer software dictates the movement of factory tools and machinery. The process can be used to control a range of complex machinery, from grinders and lathes to mills and routers. With CNC machining parts, three-dimensional cutting tasks can be accomplished in a single set of prompts.
CNC machining parts is suitable for a wide range of materials, including metals, plastics, wood, glass, foam, and composites, which can be found application in a variety of industries, such as large CNC machining parts and CNC machining aerospace parts.
How about the development of CNC machining parts?
As one of the technical equipment supply industries for economic development, the machinery manufacturing industry is also advancing rapidly following the pace of the times. Major enterprises have attached great importance to the development of new mechanical products. The widespread promotion and application of automation technology have great significance for the entire machinery manufacturing industry.
In today's CNC machining parts factories, CNC machining parts have become more and more intelligent. Many advanced intelligent machining technologies have long been used in leading domestic enterprises. Intelligent CNC machining parts not only greatly improves production efficiency, but also greatly improves product performance.
If the CNC machining parts are to be upgraded intelligently, first of all, we must work hard on the matching of hardware and software. For example, we can collect operating data in the process of CNC machining parts to identify viruses. Only transmit data that meets the customized program to block viruses from attacking the system, which has high security. For CNC machining parts and equipment that cannot be connected to the system, production information can also be collected through a high-definition camera to help judge the production status.
Learn more something about CNC machining parts or CNC turning parts can know the detailed information about CNC machining parts and the future of CNC machining parts. In the process of CNC machining parts development, a number of very powerful companies have emerged, such asHoly Precision Manufacturing Co., Limited Our company knows how to innovate while developing, and will also go out in the process of introducing CNC machining parts. Whether from quality or price, or delivery time, we can help customers to open up a further and larger market, it is wise to choose us as your business partner.