The CO₂ laser is one of the earliest gas lasers. Developed by Kumar Patel in 1964, it is still one of the most useful lasers today. With its high power and levels of control, CO₂ lasers can be used for applications requiring precision, mass production, and most importantly, personalization. CO₂ laser cutting is achieved using a gas laser. The gas in question is a carbon dioxide mixture which has been electrically stimulated. CO₂ laser cutting is most often used on non-metal materials as they have a wavelength of 10.6 micrometres.
How does CO₂ laser cutting work?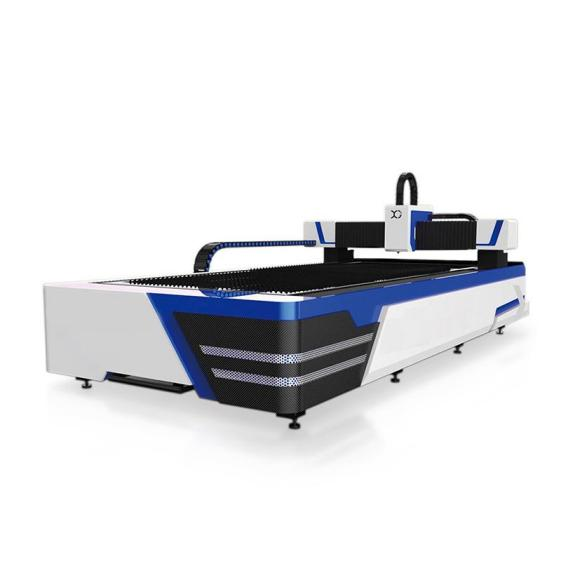 In a CO₂ laser cutter, light is produced when electricity runs through a gas-filled tube with mirrors at both ends. One mirror is fully reflective while the other one lets some light come through. These mirrors guide the laser beam into the material that is to be cut. The gas is typically a mixture of carbon dioxide, nitrogen, hydrogen, and helium.
Any light produced by CO₂ lasers is extremely powerful compared to normal light. This is because of the mirrors that bookend the tube of gases. These mirrors reflect most of the light traveling through the tube and cause the light waves to build in intensity. The light only passes through the partially reflective mirror when it becomes bright enough.
Since the light from a laser is infrared, it is invisible to the human eye, having a very long wavelength. It can cut a variety of materials, including cloth, wood, metal, glass, and paper. The intense heat from this light vaporizes the material that is going to be cut, leaving an accurate, smooth finish.
During the CO₂ laser cutting process, gas is emitted. When cutting mild steel, pure oxygen is released to start a burning process. In case of stainless steel or laser cutting aluminum, the laser beam just melts the metal. The cutting gas is then nitrogen, to blow out the molten metal and keep the cuts clean.
What are the advantages of CO₂ laser cutting?
l Non-contact process: The CO₂ laser cutting doesn't physically touch the material it is working with. Instead, CO₂ laser cutting causes the material to melt through intense heat, causing minimal damage to the material and the machine.
l Low power consumption: CO₂ laser cutting machines have low maintenance costs and only need inexpensive replacement parts.
l A safer method: CO₂ laser cutting is much safer than other forms of cutting since it doesn't use a blade. The beam itself is sealed in a tight little lightbox.
l Incredible precision: CO₂ laser cutting produces highly accurate and precise cuttings that have clean cuts and a smooth finish.
l Fast speed and high precision. CO₂ laser cutting provide one of the most advantageous forms of cutting available today. When you need something cut precisely, or add high detailed artwork to different substrates you should consider using a CO₂ laser cutting machine.
l The quality of CO₂ laser cutting is good. The imported metal is used to seal off the CO2 laser, the optical mode is good, the optical path design is excellent, the perfect spot is generated, and the heat affected zone is reduced.
What are the applications of CO₂ laser cutting?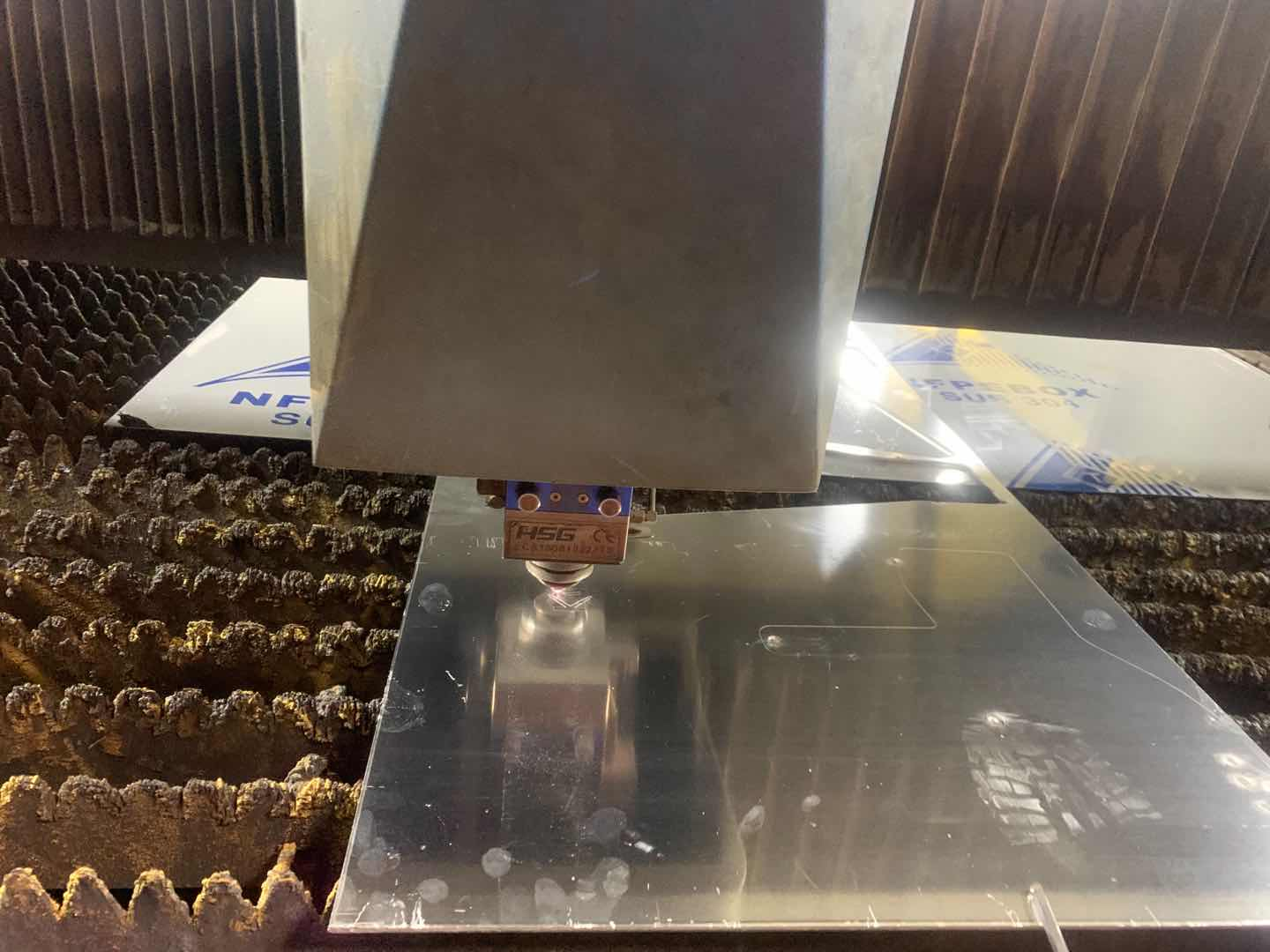 The CO₂ laser cutting machine can be used not only in the mobile phone film industry, but also in communication, consumer, computing, connecting, cloud and other industries. CO₂ laser cutting of non-metallic materials such as PC film, PET film, PP film, Kevlar and leather are suitable for laser precision cutting in the fields of screen protector, acrylic board, OCA optical glue, PET display panel, touch screen, FPC, PCB, electronic paper, polarizer, and product logo.
Take garment industry as an example. CO₂ laser cutting machine is now universally used in garment industry.
Pattern cutting: Garment pattern cutting belongs to application of conventional cutting equipment. Most people choose CO₂ laser cutting machine matching with clothing CAD software and then form a garment pattern of cutting.
Cloth cutting: Clothing fabric cutting is usually conducted by cutting department and common mode generally choose blade and laser cutting. Nowadays, CO₂ laser cutting machine is popular but also has certain requirements for the thickness of the fabric.
Template cutting: Clothing template is a new technology application. Because of various functions and easy operation, CO₂ laser cutting machine is well-known to more and more garment enterprises. Using CO₂ laser cutting equipment for the template cutting not only greatly shortens the production time clothing template, but also enhance the quality of the template.
Learn more something about CO₂ laser cutting can know the features of CO₂ laser cutting and the working principal of CO₂ laser cutting. If you want to buy high-quality CO₂ laser cutting machine with reasonable price, Holy Precision Manufacturing Co., Limited can help you to open up a further and larger market, it is wise to choose us as your business partner. We also provide other types of laser cutting machines by contacting us online.